About the Band
---


Az Életfa Zenekart, magyar bevándorlók Amerikában született gyermekei alapították, 1987-ben. Bár az alapítók időközben felnőttek és új zenészek is érkeztek, a zenekar tagjai és családtagjaik, ma is magyar származású amerikaiak vagy amerikába bevándorolt magyarok. Az életet szimbolizáló fa, annak szerteágazó ágai, új hajtásai jelképezik legjobban a zenekar hivatását, a magyar kúltúra és népzene életben tartását és tovább adását a következő generációnak, pont úgy, ahogyan ezt szüleiktől, tanítóiktól tanulták. Hogy a Történelmi Magyarország falvainak eredeti zenéjét, a zene örömét minél többen hallják, átéljék Észak-Amerikában, a magyar közösségek rendezvényein kívül a zenekar fellép színházi koncerteken, fesztiválokon, múzeumi előadásokon és táncházakban is. E koncertek, műsorok az összes korosztályhoz és a teljes amerikai közönséghez szólnak.

The Életfa Hungarian Folk Band was founded in 1987 by children of Hungarian immigrants and presently consists of first-generation Hungarian-Americans and Hungarian immigrants living in New Jersey, New York and Washington, DC. Életfa, which means the Tree of Life, symbolizes the core mission and passion of the band, which is to preserve the past while passing it on to the next generation. Életfa's performs at a wide range of venues, from concert halls, outdoor festivals, museums to Táncházes ("Dance Houses," or Hungarian folk dance parties). They are dedicated to spreading their joy of authentic Hungarian folk music, song and dance from the villages of present day and historic Hungary to audiences of all ages, within the Hungarian community and throughout North America.

Powered by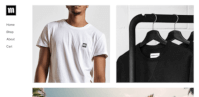 Create your own unique website with customizable templates.